October was Biosafety and Biosecurity month with the theme of the role of Biosafety and Biosecurity in mitigating emerging risk!
We are carrying on this theme into November for our UC-Sytemwide Biosafety Officers Annual Meeting on Thursday and Friday 11/19-11/20. This meeting will include a virtual lecture series open to all who wish to attend and featuring:
Speaker
Topic
Time

David Gillum 

President, Americal Biological Safety Association (ABSA) International

Senior EH&S Director, Arizona State University (ASU)

ABSA, ASU, COVID, and You

11/19/2020 

9AM-10:30AM

Laura Rodriguez Mascorro

Emergency Manager, UC Merced

UC Merced's EOC and EH&S Partnership and Roles for Continued Response and Operation During the COVID-19 Pandemic

11/20/2020 

9AM-9:45AM

Dr. Kara Nelson

Professor, Civil & Environmental Engineering
University of California, Berkeley

Wastewater-based Epidemiology: A New Tool for Combating COVID

11/20/2020

11AM-11:45AM
To register for these events and receive a Zoom link, please email biosafety@ucmerced.edu with the subject line 'UC-BSO Lecture Series'.
---
What is UC Merced's Biosafety Program?
UC Merced's Biosafety Program specifies responsibilities, practices, procedures and operational standards required for the safe use and handling of biohazardous material for research and teaching based on current state, federal and local agency regulations and guidelines.
The Biosafety Program's goal is to work with campus personnel to develop and implement the best practices to ensure a safe and prosperous learning and research campus environment.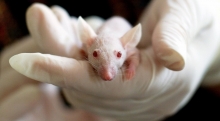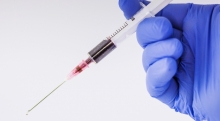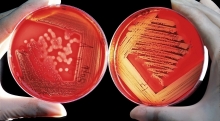 Resources
Cal/OSHA

National Institutes of Health (NIH) Guidelines