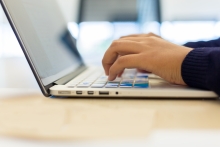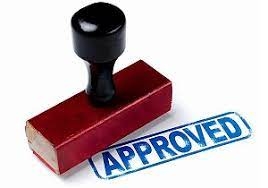 ---
Chemical ordering is an essential step in maintaining a functioning lab or department. At UC Merced, all chemical order requisitions are processed through Oracle to standardize the review and approval stages. Users can utilize Self Service to place their orders directly in Oracle ( as described below)  or by utilizing the CBS2 General Purchasing request in ServiceNow.
To submit requisitions via Self Service you need to take the following steps :
Complete the Oracle Cloud Financials: Requisition Creation and Management online training in the UC Learning Center. This training is also offered by the CBS2 Customer Relationship Team and can be scheduled here.

After completing the training, submit a Purchasing User Access Provisioning Request. You must review the policies regarding Information Security, Records Management, Student Data and FERPA linked on the request page prior to submitting the request. 
Please note: Users do not need to take the above steps if utilizing the CBS2 General Purchasing request in ServiceNow.
Once you have purchasing access in Oracle, you can submit a requisition for a chemical. The Alpha Financials Go-Live Toolkit has a variety of resources available for learning how to use the new system and tools, including step-by-step guides, demos, and FAQs in the Procurement folder under the Oracle Training Resources section. 
Submitting a requistion enters it into the approval workflow. An detailed explanation of this workflow can be found in the Workflow Quick Reference Guide, but in general:
EH&S is a restricted commodity approver for chemical orders. In general, when a requisition approval notification is recieved, the EH&S approver:

 Reviews the requisition
Checks for a Standard Operating Procedure (when required)
Checks the destination's control area for Maximum Allowable Quantity (MAQ) exceedances
Either Approves or Denies the order depending on MAQ values*

 

*Additional documentation may be required depending on the regulation of the chemical (i.e. controlled substances, precuror chemicals). Additonal information here.
For any inquiries on the status of your order, please reach out to CBS2@UCMERCED.EDU